UMass College republican Leadership





---
KYLE BOYD, President


Kyle Boyd is the current President of the UMass Amherst College Republicans, a position that he worked his way up to after serving as the club's membership chair for multiple consecutive terms. As President, Kyle is responsible for leading all meetings in addition to representing the club at various events both on and off campus. Kyle's main interest in politics surrounds gender relations, and foreign policy. A a senior OIM major in the Isenberg School of Management, Kyle is also a student UMass Amherst's Commonwealth Honors College.
You can contact Kyle via e-mail at
krboyd@umass.edu
---
ALEX GEARTY, Vice President
​

BIO COMING SOON
You can contact Alex via e-mail at
agearty@umass.edu
---
CHRISTIAN LAMBRELLI, Secretary


BIO COMING SOON



Patrick may be reached at pneenan@umass.edu
---
Nicholas Vafiades, Treasurer
2014 - 2015 Academic Year
Nick Vafiades is the Treasurer of the Republican Club. He is in charge of creating the annual club budget and allocating funds to various events throughout the year. His interest in politics stems mainly from his concerns over the expansion of government, especially the intrusion into the economy.
Nick is a junior mechanical engineering student, with interests ranging far beyond his major. He is Vice President of Investment Club, Treasurer of Orthodox Christian Fellowship, Options Analyst of the Minuteman Equity Fund, and leader of TEDx UMass Amherst.

Nick may be reached at: nvafiade@umass.edu


---
Powered by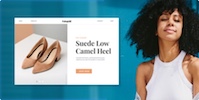 Create your own unique website with customizable templates.