CLUB Projects and Events
---
Each semester, the UMass GOP has the distinct pleasure of hosting a featured speaker on the UMass Amherst campus. We believe that in order for a facility of higher education to be truly wholesome, all viewpoints must be represented. By providing our student body with the opportunity to hear from some of America's leading conservative thinkers, we hope to encourage a fair and balanced analysis of pertinent issues. In the past, our club has had the pleasure of hosting the likes of Steve Forbes, Ben Stein, James "Jimmy" McMillian III, Karl Rove, former Speaker of the House Newt Gingrich, Dinesh D'Souza and former attorney general John Ashcroft.
SPRING 2015 FEATURED SPEAKER



The Consequences of American Retreat: UMass GOP Presents Charles Krauthammer
Wednesday, April 29, 2015 @ 7:30 pm
umass amherst fine arts center concert hall
Charles Krauthammer is a Pulitzer Prize-winning columnist syndicated to over 400 newspapers around the world. Additionally, he is a New York Times best-selling author and a regular panelist on the nightly news show, Special Report with
Bret Baier
, on the Fox News Channel.
Krauthammer's latest book, Things That Matter, was the number one book in America for ten weeks in a row. It ranked on the New York Times Best-sellers list for more than 38 weeks and has since sold more than 1,000,000 copies.
Presented as part of the Wendy McCaw Freedom Lecture Series, Krauthammer comes to UMass Amherst to discuss how President Obama's policies have led to America's declining position as a world power.
Free admission for 5-College students and faculty with valid ID, $5 admission for general public to be donated to UMass Veterans Affairs Office. Doors open at 7:30pm.
---
INTERESTED IN ATTENDING? JOIN THE FACEBOOK EVENT TODAY, AND TELL YOUR FRIENDS!
Powered by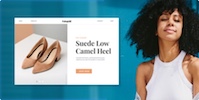 Create your own unique website with customizable templates.