UMASS REPUBLICAN CLUB PUBLICATION ARCHIVE
---
Steve Forbes (via MassLive)


AMHERST —
Steve Forbes
, editor-in-chief of Forbes Magazine, told a
University of Massachusetts
audience Tuesday night that taxes will not help the economy, free markets will.
"Taxes are not just a way of raising revenue for government, they are also a price and a burden," Forbes said in a lecture at the Student Union Ballroom hosted by the UMass Republican Club, the Smith College Republican Club and the Young America's Foundation. "The tax you pay on income is the price you pay for working. Tax on profits, if you have a business, is the price you pay for being successful, and tax on capital gains is the price you pay for taking risks that work out."
Citing the approximately 9 million words that comprise the federal income tax code, Forbes offered a simpler alternative: a flat tax rate of 17 percent on individuals who earn more than $46,000 a year, the same proposition he campaigned on during his 1996 and 2000 presidential bids.
Twenty-five countries around the world have adopted flat-tax policies similar to the one Forbes envisions, including Russia, Hungary and Iceland.
"What I hope ultimately happens in this country is we recognize one of the biggest burdens on this country is the federal income tax code," said Forbes. "Nobody knows what's in it. How many people prepare their own tax returns? It's become an abomination."
As part of Forbes' policy, the 17 percent flat-tax rate would be extended to corporations, lowering the 35 percent rate on them, currently the highest in the developed world.
04.18.2012 | AMHERST– Steve Forbes, editor-in-chief of Forbes Magazine, speaks with a group of students after delivering a speech on the UMass campus Tuesday night (Photo by Brian Canova) Asked about the
"Buffett Rule"
bill after the lecture, Forbes called the legislation destructive. The "Buffett Rule," derived from a statement by billionaire Warren Buffett, who suggested that he shouldn't be taxed at a lower rate than his secretary, would impose a minimum tax rate of 30 percent on the wealthiest Americans.
"In effect it raises the capital gains tax to rates we haven't seen since the '70s, which means two things, you destroy capital, and you get less revenue and less capital creation. We've seen this movie before," Forbes said, calling the move a political stunt.
"They don't like rich people," Forbes added.
Also during the speaking event, Forbes offered his take on health care, and the expected Supreme Court ruling due in June on the constitutionality of President
Obama's 2010 Patient Protection and Affordable Care Act
, using the opportunity to frame his qualms with regulatory expansion.
"Ask yourselves, 'Why is there a health care crisis?' People will say, 'Well, we want more health care, people like me are getting older and consuming more health care and it becomes more expensive.' But ask yourself, why is the demand for health care considered a crisis, and not an opportunity? In every other part of our lives, if we want more of something, it seems a great opportunity for our entrepreneurs. So what's with health care? Why is this seen as a disaster and not a real opportunity?" said Forbes. "The answer is we don't have real free markets in health care."
Forbes argued that in areas where free markets have permeated the health care industry, technological innovations have flourished while the cost to consumers has stayed relatively the same.
04.18.2012 | AMHERST– Steve Forbes, editor-in-chief of Forbes Magazine (Photo by Brian Canova) "For example Lasik surgery for the eyes," said Forbes. "Millions of people have done it. Lasik surgery today is better than it was 10 years ago and in real terms costs less than it did 10 years ago. Why? Because you, the consumer, write the check. Therefore providers have every incentive to make it more affordable to you, more attractive to you."
Danielle Stone, a University of Massachusetts senior psychology student, said while she agreed with much of what she heard from Forbes, the health care discussion raised concerns, especially when it came to middle- and low-income earners and households.
"With health care, it's easy to say 'Pay what you can afford.' But how do you account for the middle income people with families who can't afford it right now?" said Stone, a founding member of Democracy Matters, a student organization on campus.
Nathan Lamb, president of the UMass Republican Club, said the magazine editor's take on the health care issue was the night's biggest takeaway.
"You don't hear a lot of that on the news. You hear a lot about the Affordable Care Act, and not a lot about the alternatives," Lamb said.
Nathan Fatal, president of the New England Objectivist Society, which also took part in the event, said while he admired Forbes as a businessman he felt the lecture failed to make a moral argument for free markets and capitalist enterprise.
"The moral argument is it allows us to act on our own judgment and provide for our own life," Fatal said.
---
Students should fume over smoking ban


By Nathan Lamb
April 14th, 2011

Herter 227 lecture hall was filled to the breaking point with occupants, as one student after another voiced their staunch opposition to the "Tobacco-Free UMass Amherst" policy.

Regardless, the Faculty Senate has proven yet again its blatant disregard for the will of the student body, endorsing the policy with a vote of 14-to-7. Not one single student, smoker or non-smoker, spoke in favor of the policy.

Generally, the University of Massachusetts is good at making it at least seem like the opinion of the students is taken into consideration, but in this instance, the students were flat-out ignored.

The policy, being painted as a "smoke-free" policy, is testament of its intrinsically shady nature. The policy does not aim to simply reduce second hand smoke for non-smokers. Rather, it is an ultimatum handed down by the faculty telling students what legalproducts or substances they can or cannot use during their stay at UMass. The policy bans all tobacco products and even one non-tobacco product aimed at helping people quit smoking, electronic cigarettes. Among the most egregious aspects of the policy are bans on smokeless tobacco and smoking in one's own personal vehicle while on campus.

One of the main arguments made by the faculty in support of the policy is the failed enforcement of the state law, which requires people to stand at least 20 feet away from buildings when smoking. It is strange how UMass has failed to adequately enforced this law. Could it be because cigarette butt receptacles are literally placed next to the doors of buildings on campus? Maybe they should try out the revolutionary idea of moving these receptacles to 20 feet away.

Has there been an effort to encourage students to smoke away from buildings? No. Maybe they should provide designated smoking areas in high-traffic areas on campus, much like the gazebos at Hampshire College, for smoking with protection from the weather. Rather than making anyattempt whatsoever to curb the problem of smoking in front of buildings, it seems to authority the 20 feet law is unenforceable. After claiming this existing law unenforceable, the supporters within Faculty Senate went on to explain how the new bans would also be essentially unenforceable.

Reducing second-hand smoke is an understandable goal for UMass, especially in front of buildings. However, university and faculty supporters of the tobacco-free policy have yet to explain why smoking in personal vehicles, smokeless tobacco and electronic cigarettes have found their way into this policy.

The only reasonable explanation for these provisions is that the University is attempting to regulate the personal and moral decisions of students regardless of whether or not non-tobacco users are being affected. These substances and products are legal for all adults to purchase and use. The university and faculty have no right to regulate the moral and health related decisions of adults when those decisions are legal in the limits of the law. We cannot allow the University to set the precedent that regulating and systematically removing the personal freedoms of students is acceptable policy.

According to the Board of Trustees Statement on University Governance document, "Students will have primary responsibility for services and activities which are designed primarily to serve students or those which are financed primarily by students, managing student political affairs and organizational matters, and setting standards for student behavior, conduct, and discipline."

The tobacco ban is undoubtedly a policy concerning the behavior, conduct and discipline of students, but was the Student Government Association consulted? No. Was the Graduate Student Senate consulted? No. Was there a referendum question on the spring election ballots to gauge student support for the "Tobacco-Free UMass Amherst" policy? No. Students were inarguably ignored throughout the entire process of drafting and passing this policy because they knowstudents would absolutely detest the over-reaching, freedom-encroaching and overbroad nature of this policy.

This policy has given rise to many important questions. Why has the health council chosen to address tobacco use before attempting to address the much more severe health concerns on campus like drunk driving? Who are the faculty and the University to tell students what legal products or substances they can or cannot put in their own bodies while hiding behind the façade of reducing second-hand smoke? And, after admitting the impossibility of enforcing the tobacco ban, why wait until 2013 to implement it?

The answer to the last question is obvious enough. It is clear that the school knows the students oppose such an encroachment on their personal freedoms. By waiting until 2013, the UMass conceals the caustic nature of this issue from the public eye for two years, by which time half of the opposition will graduate and begin their post-collegiate lives.

The most reprehensible aspect of this policy, however, is how it is being misrepresented by its supporters as a smoking ban, rather than the egregious and intrusive ultimatum on morality, health and personal freedoms of students that it truly is.

Do not let the University win by subverting our opposition and silencing our voice. It is imperative that you write about it, organize protests and voice your displeasure. Voice your discontentment, not only with the policy itself, but for being disrespected and ignored by the university and faculty in the process through which this policy was created.

Nathan Lamb is a Senator for Student Government Association and Secretary of the UMass Republican Club.


---
An Act of Opposition for Vets and Students


Posted on 11 November 2010
Courtesy Flickr/US Army Africa
On Wednesday night, the eve of Veterans' Day, Amherst Town Meeting Members voted 76- 32 to pass the "Bring Our War Dollars Home, Stop the Killing" resolution. This act would resolve to make the town of Amherst one officially opposed to the wars in Iraq, Afghanistan and Pakistan. Did these people consult the Veterans of Amherst or the University of Massachusetts? No they did not. Did these people think of the message it sends to the many servicemen and veterans living at UMass and Amherst? No they did not. Do those 76 individuals who voted for such an irrational measure ever think of the students their actions affect (especially those who are currently serving)? No they did not.
What the passage of this resolution reflects is a very dangerous trend we are seeing in America: self-righteous and arrogance disguised as altruism to voice opposition to the previous administration. President Bush, by the way, has gone to great lengths recently to state that mistakes were in fact made during his presidency and that he regrets them.
The members of the town meeting are so wrapped up in their anti-Bush fanaticism that during a debate over zoning that lasted three hours one member accused another of "fear tactics akin to the previous president." When this was said, a number of people in the audience fervently nodded their heads in agreement like parishioners at a Baptist church. I would not have been surprised if meeting members had stood up, thrown their hands in the air and yelled "Hallelujah!" These are the people who pass laws that directly affect over 15,000 students living in Amherst. It is also worth mentioning that the town gets to count all these students as residents and therefore receives a huge sum more of state funding than it would otherwise. Yet they nonetheless neglect and insult us.
Student Government Association Senator Nathan Lamb proposed a resolution in the Senate that would make the SGA opposed to the town's actions and that would require the speaker to voice such opposition at the town meeting. The resolution passed 13-11 with four abstentions, but only after President Brandon Tower had his say on the matter- suggesting to the Senators that Sen. Lamb's motion was not the SGA's business. What then is our business? If the SGA is not to have a say in this matter of the town of Amherst, then we should not have a say in any other matter. I suppose the SGA has no say in the keg ban or the raising of the by-law violation fines all up to $300 – a direct and purposeful assault against students. The SGA, as the representative body of the students of UMass have an obligation to voice its opposition to such egregious measures including the "Bring the War Dollars Home, Stop the Killing" resolution passed Wednesday night.
The town of Amherst ought to be ashamed. The students of UMass ought to feel outraged. The veterans who live in Amherst and UMass, I know, feel betrayed. Why must the town move to pass such political motions? Is it their place to attack and alienate so many people? To do so on Veteran's Day is especially sickening. I think the time for students to start taking a stand against the town has come.
I wish this column could have been a more celebratory and thankful message of good-will for our troops and Veterans on this day, but the day has been tainted for me by the town's actions Wednesday night.
God bless our Veterans, I am eternally grateful for all your service and sacrifices.
Justin Thompson is a Collegian Columnist and can be reached at jandrewt@student.umass.edu
---
Repealing the Alcohol Tax: To do or not to do
Feat. former president nate lamb


Nov. 2, Election Day is fast approaching. Aside from the highly-contested congressional races throughout the state, three questions will appear on the ballot for the Bay State electorate's vote. The first initiative is a proposed law to repeal the 6.25 percent sales tax on alcoholic beverages and alcohol. The tax went into effect on August 1, 2009.

Democrat Ellen Story, State Representative from Amherst, opposes the repeal, stating that she believes alcohol, like other goods, should be taxed.

"For years, for some reason, the alcohol industry got a tax break, I don't know why or when," she said. "During the financial crisis, the Governor and legislature were looking to increase revenue, and one way they sought to do that was to get rid of the exemption on alcohol tax."

Story continued to state that the legislature didn't actually raise the sales tax on liquor, they just abolished the exemption.

Representative Story cited figures presented by groups opposing the question which hold that repealing the sales tax would cut about $110 million dollars of tax revenue out of Massachusetts' $28 billion budget. Story fears that the loss of revenue, with the state already facing a $2.8 billion budget gap, will cause the state to cut funding from human services, fire, police and public higher education, because those programs are an easy target.

Nathan Day, manager of R&P Liquors and Fine Wines located at 505 West Street in Amherst is strongly in favor of the referendum.

"Alcohol is already a heavily taxed item," Day said in a telephone interview. "Tacking on a sales tax to alcohol is in effect doubling the tax."

Day, along with all other liquor store owners, experienced the sales tax jump from 0 percent to 6.25 percent overnight added on top of the existing excise taxes.

Excises taxes are levies on goods purchased for sale. Other examples include excise taxes on gas and tobacco products.

When Day purchases liquor from his wholesaler, he is essentially paying extra because of the hidden excise taxes added to the price of the product. When R&P Liquors retails the goods, it has to make up for the excise taxes, plus the additional sales tax. The customer is consequently charged more.

Presently, Massachusetts' excise taxes on alcohol lie near the middle of national rates. For spirits, the Bay State's rate of $4.05 per gallon makes it the 28th-highest excise tax. The state's wine excise tax of $.55 per gallon places it at 26 nationally, and it imposes an excise tax of just $.11 on beer, the 41st highest rate, according to the Tax Foundation.

Republican Donald F. Humason Jr., a State Representative from Westfield, is also in favor of the repeal.

"This has had a real impact on the northern part of our state," he said, echoing an argument that the tax has driven business across Massachusetts' borders to New Hampshire, which does not have a sales tax. "The liquor tax completely killed the liquor business there," Humason continued, "consumers can go ten miles north to New Hampshire to buy alcohol, and while they're there, they end up buying other things because it's a tax free state."

Nathan Lamb, a junior political science major at the University of Massachusetts, also a supporter of the repeal, believed the imposition of the sales tax on the liquor industry is hurting the state's economy in other areas.

"In a time where, as a state, we are struggling to attract businesses and create jobs, we do not need another tax to stifle the economic growth in Massachusetts," he said.

Humason estimated that Massachusetts taxpayers spend about six months out of the year working to pay all the taxes Massachusetts citizens are required to pay.

"People ask why we continue losing population year after year," Humason said rhetorically. "It's because kids graduating college can't afford to pay the taxes here, so they move out West or down South."

Further, some debate the merits of the "sin tax argument," that vices, for instance tobacco, lottery tickets, alcohol or other items of indulgence, should be taxed more heavily than other goods.

Democrat Harriett Stanley, a State Representative from West Newbury, was quoted in the Newburyport Daily News as backing the sin tax logic, stating that the taxes should compensate for what she sees as the harm the items create.

"It's appropriate to use money generated by sin taxes. Almost all families have had a brush with alcoholism or addiction and the toll it can take."

Health associations across the Commonwealth are pushing for the tax to stay in palce. The Massachusetts Hospital Association, the Massachusetts Association of Health Plans and the Massachusetts Association of Community Health Centers agree that repealing the 6.25 percent tax on alcohol would result in funding being slashed for substance abuse prevention programs.

Representative Humason countered this opinion stating that he believes while funds from the alcohol revenues should go to alcohol-related programs, he feels they merely end up padding the state's coffers.

"The revenues from sin taxes are supposed to fund programs like Alcoholics Anonymous, that's how the leadership sold it to the members of the legislature."

The Committee Against the Repeal of the Alcohol Tax states on its website that taxing alcohol may help curtail teen drinking.

"Numerous studies have shown that the alcohol tax is among the most effective ways to deter underage drinking," their argument reads.

Although Story opposes the repeal, she said she does not feel the tax serves as much of a deterrent from drinking.

"The sales tax does not prevent someone from buying a six pack of beer or a bottle of wine at the liquor store," she quipped.

Lamb strongly disagreed that sin taxes benefit behavioral health programs.

"Does anybody recall an outcry for this tax because people needed help from the state to combat their behavioral health problems? I certainly do not."

According to an Oct. 14 poll from Suffolk University and Boston's NBC 7 News, 44 percent of respondents said they support cutting the tax, while 49 percent were opposed to the repeal and the remaining six percent said they were still undecided.

UMass political science professor Michael Hannahan presumed most voters who would like to see fewer taxes next year will vote yes on Question 3, a referendum rolling back state sales tax to 3 percent. In so doing, Hannahan said he believes Bay State voters may be likely to feel somewhat guilty, causing them to vote not to repeal the sales tax on alcohol.

"Everywhere we go, we are taxed," cried Day. "When are we going to stand up and say enough is enough?"

Day said he plans to start a campaign in the coming days advocating for voters to vote yes on Question One.

The complexity of this tax initiative is cause for contentious debate among colleagues, business owners, scholars and citizens around the Commonwealth. Nov. 2 is the electorate's chance to engage in a direct democracy and affirm a position on Question One.

Katie Byrne can be reached at kebyrne@student.umass.edu.


---
Powered by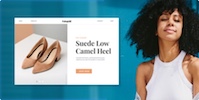 Create your own unique website with customizable templates.
Photos used under Creative Commons from austinanomic, delphaber